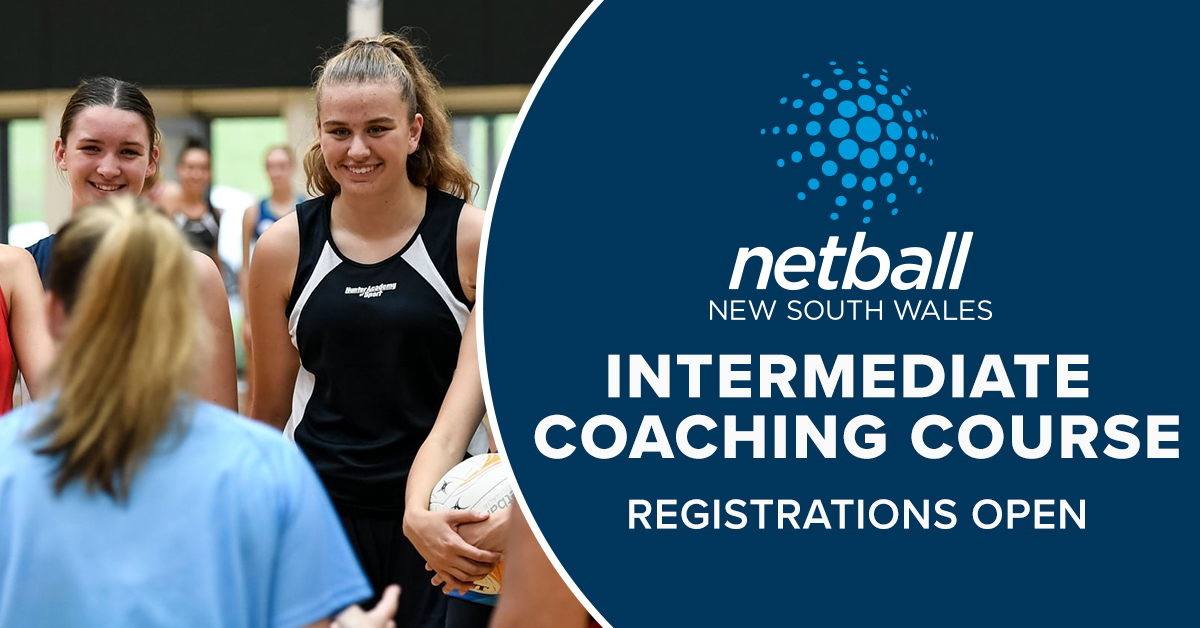 This course is designed to enhance the knowledge of coaches who are coaching at Representative, Talent Identification and Metro/Regional League level. It is an accredited course under the Netball National Coaching Accreditation Framework.
Duration – Face to Face workshop (7 hours)
Enrolment Prerequisites
* Participants must be at least 16 years of age on completion of the Intermediate Course to be eligible for accreditation.
* All Intermediate Coaching Course participants must be registered members of their local State/Territory Netball Association prior to accreditation being awarded to ensure adequate insurance cover.
* All participants must have a personal fitness level that will enable them to perform their normal coaching duties and where required to demonstrate skills at a slow pace. Demonstrations are not compulsory and they are performed at the individual participant's discretion.
Course Prerequisites
Participants must have completed the following pre-requisites:
* Completion of a Netball Australia Development Coaching Accreditation.
* It is recommended that coaches have had at least one year/season coaching experience after completion of the Netball Australia Development Coaching Course.
Enrolment Instructions:

Log into your Netball Learning Account
Find Learning
Search for Intermediate
Select Intermediate Coach Accreditation
Click on Click here to Enrol
Attend a Workshop
Select applicable session
Registrations close - Monday 15th August (or when registrations reach 10)